Webinar [Replay]
Get ready for ICF 2021 Core Competencies
Become acquainted with the changes in the ICF core competencies and learn what this means to your coaching practice and certification path.
ICF has just announced the long awaited revision of the Coach Core Competencies which will be rolled out in 2021.
On Tuesday February 18, 2020 I gave a live webinar about the newly revised ICF Core Competencies.
During this 45minute session you will learn:
What are the main changes and or adjustments

What does this means to you as coach

How will coaches be assessed based on the revised competencies
Exclusive Offer For Attendants:
During the live webinar I made an exclusive offer for coaches seeking an ICF credential (portfolio) and or for ICF certified coaches who are working towards renewal and or obtaining a higher ICF level of credential and/or coaches working across cultures.
This offer is valid till Friday Frebruary21, 2020 (23hrs Central Europe Time) –
About Edmée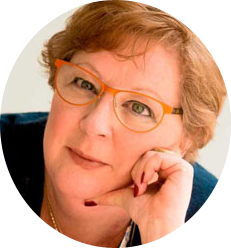 I have been involved with the ICF since 2002.  I was the founder of the Dutch chapter and president for 4 years, then I became a volunteer at the ICF commission of accreditation and certification where I was chair for 3 years.  This role gave me the opportunity to be involved in the certification process from early on.  Understanding the certification process I trained to become a mentor coach and have mentored over 200 coaches from all over the world in in Spanish, Dutch and English.