Learning to coach in a global world
Developing THE Coaching Cultural Competence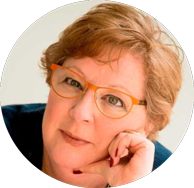 Edmée Schalkx, PCC
Edmée is an anthropologist, Professional Certified Coach (PCC) and a Certified Mentor Coach with over 15 years of broad international experience supporting coaches to prepare for ICF certifications and individuals with their personal growth.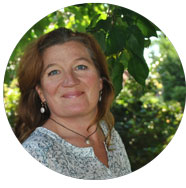 Henriëtte Wentholt, ACC
Henriëtte graduated as Psychologist and is holding an Associated Certified Coach credential (ICF). She has a broad international experience on coaching individuals and managers working globally, also supporting expats partners to pursue their careers.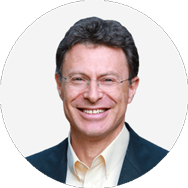 Philippe Rosinski, MCC
Mr Rosisnki is a world authority in executive coaching, team coaching, and global leadership development. His innovative approach of bringing the crucial intercultural dimension into the practice of coaching has won him worldwide acclaim. His latest book Global Coaching has been described as "having moved the art and science of coaching to a new level".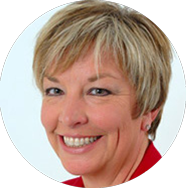 Dr. Barbara Gibson
Dr. Gibson is a consultant, researcher and lecturer focused on intercultural communication and global business with more than 25 years' experience as a business communication professional worldwide.
Learning to coach in a global world
Developing THE Coaching Cultural Competency
Starting September 28, 2016 – Valid for 24 CCEs
A high level training designed for professional coaches working with clients across countries or within global environments who wish to master culturally relevant skills essential to coaching in a global context and lasting impact on their clients
With Special Guest Speakers Philippe Rosinski, author of Global Coaching and Dr. Barbara Gibson
OUTCOMES
Obtain 24 CCE's
6 mentor hours (minimum hours depending on number of participants)
Become acquainted with coaching and cross-cultural concepts
Develop the cultural competency you need to support your clients
Recognise where and how culture has an impact
Understanding and awareness of (your) biases, blind spots, adequately use of models
Understand cultural differences that affect the outcome of the coaching session
COURSE DETAILS
Valid for 24 CCE's
4 Resource development  hours
6 mentor hours (minimum hours depending on number of participants)
One 2-hour class per week for 12 weeks
Starting date: 28 September 2016
Ending 14 December 2016
Every Wednesday at 16hrs CET
Weekly 1.5 hr homework
Special Guest Speakers: Philippe Rosinski and Dr. Barbara Gibson
Course language: English
GUEST SPEAKERS
Two sessions with Philippe Rosinski to learn and practice the "Cultural Orientations
Framework" model, using the personal challenges of participants when coaching across cultures.
Barbara Gibson – Seminar: Examining the 'Failure loop' in intercultural setting.
WHO SHOULD ATTEND?
This training is structured for professional coaches that fulfill the following requirements:
Minimum 60 hours coach training
100 hours coach-client contact
Acquainted with ICF core competencies and ethics
Registered member of ICF, IAC or EMCC
Affinity or deep interest in cultural competency
Have international clients or real ambition to coach globally
Have international background or experience (desired)
REGISTER TODAY

Special Rate for Webinar Participants
USD 1,900 – EUR 1.715
Valid until September 17, 2016 (2pm NY – 20hrs Amsterdam – 19hrs London)

Regular Price USD 2,400 – EUR 2.165
<form target="paypal" action="https://www.paypal.com/cgi-bin/webscr" method="post"> <input type="hidden" name="cmd" value="_s-xclick"> <input type="hidden" name="hosted_button_id" value="KSJ7REQS358DL"> <input type="image" src="https://www.paypalobjects.com/en_US/i/btn/btn_cart_LG.gif" border="0" name="submit" alt="PayPal - The safer, easier way to pay online!"> <img alt="" border="0" src="https://www.paypalobjects.com/en_US/i/scr/pixel.gif" width="1" height="1"> </form>
<form target="paypal" action="https://www.paypal.com/cgi-bin/webscr" method="post"> <input type="hidden" name="cmd" value="_s-xclick"> <input type="hidden" name="hosted_button_id" value="FN7JLZM2CZUE4"> <input type="image" src="https://www.paypalobjects.com/en_US/i/btn/btn_cart_LG.gif" border="0" name="submit" alt="PayPal - The safer, easier way to pay online!"> <img alt="" border="0" src="https://www.paypalobjects.com/en_US/i/scr/pixel.gif" width="1" height="1"> </form>