A globetrotter
With no shadow of doubt when asked which words define me best I say: globetrotter, hands-on, passionate, committed & curious.
I am all about people, connections, learning, culture, my daughter Kendra, family ,pets and gardening. Travelling is also a big love in my life as it keeps my world open to opportunities and learning.
Moving among cultures
My world has always been a truly international one! I was born in Venezuela and brought up speaking three languages (Spanish, Dutch and English, later I added Italian and French). My school and university mates were mainly also descendants of European and Asian emigrants, and my house was always a welcoming place for my parents' friends who lived all over the world, salted by an active life in the diplomatic circles. My parents taught to me how to engage with diplomats, CEO's of multinational corporations as well as with the less fortunate from my mother's projects supporting poor women starting their own small enterprises. In this way I learned to move seamlessly among cultures and social classes.
A misfit
My work took me to live in places like Armenia, Honduras, Costa Rica and Italy and work in many others as short term consultant. When I moved to my parents' home country – The Netherlands, I discovered that I was not who I thought I was, a Dutch woman, but a 3rd culture kid -TCK-, discovering a new world I thought I knew. For many years I could not understand why I felt unwelcome, a misfit in my parents' homeland. Now, I know the reason! It is my parents' homeland -not mine- and I cannot fill the expectations of the Dutch. And that is OK. I am still learning how to fit, how to accept and how to enjoy life in The Netherlands…. If I only could bring the tropics here!!
Anthropologist, trainer & coach
I am an anthropologist, speaker, trainer, professional certified coach, a globetrotter and a third culture kid (TCK). This unique combination gives me the knowledge and experience to work with my clients on subjects related to global networking, communication, diversity and organisational culture, as well as at the underlying issues individuals experience when working in a diverse environment, when ready to "go back home "or when preparing to move to different country.
As a coach-trainer-consultant, I work for a variety of international organisations and multinational companies in the field of project management, organizational change and leadership. Having lived and worked in over 20 different countries in Latin America, Asia & Europe have provided me with an international foundation in life and in my career, gaining a deep cultural awareness and understanding that I apply in my business and beyond.
Edmee has been recognized as one of the Top Life Coaches by Coach Foundation.
Keynote speaker
I have a passion for educating on topics such as cultural awareness, generational relationships and diversity issues, as understanding the importance and influence of culture allows to communicate better with employees, customers, providers and general public.
Throughout the year I speak at different events for managers, leaders and professional coaches. Below a list of the topics of the most recent presentations:
Cultural competency a must skill to have for coaches & mentor coaches
Cultural competency a must skill to have for managers & leaders.
Culture matters.
3rd Culture Kids: Moving among cultures
Cross-cultural & diversity coaching (for professional coaches).
Leveraging on cultural and professional differences (for organisations & professionals)
Professional growth
My services combine blended learning, coaching and consultancy with a twist cultural awareness in 5 languages: English, Dutch, Spanish, Italian & French.
I believe professional coaches need to continue growing therefore every couple of years I complete several coach, marketing and leadership & development training programs at different coaching schools.
Culture matters
I am committed to pass the message that culture matters and has intense effect on individuals, communities, roles and organisations. Through my work I coach leaders working in a global or diverse environment and support organisations in understanding the impact of culture and diversity has on their organisations and find appropriate ways they can implement projects, and manage their diverse teams.
I work with coaches and trainers in  creating an understanding and awareness of the impact culture has on their skills and when connecting with their clients.
Education
B.A, in Anthropology from The American University in Washington DC – USA
Masters in Cultural Anthropology from London School of Economics, UK
Professional Certified Coach from The Success Unlimited Network, coaching school in the USA.
Professional Coach Certification – PCC from the international Coach Federation (ICF).
Organisations
Chair of the Certification and Accreditation Commission for the ICF 2011 – 2013.
Founder and president of the ICF Dutch chapter 2006 – 2010.
Publications
Congratulations You Hired a Coach: Six Steps to Achieve Your Goals & Vision (2012):
A complete formula to support you to get where you want to be.

Networking, A tool to Achieve Your Goals. (2006-2010):
A practical guide to networking offering fully interactive exercises, reflections & tips.
COMPLEMENTARY, 3-PART VIDEO TRAININGCertification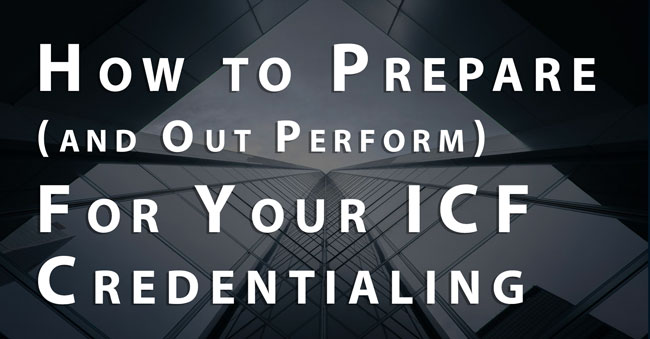 Go from overwhelm to "on top of it" with this free, 3-part video series!
Yes! I want the videos