Honestly I get the chills whenever I hear professionals introducing themselves as coaches, while they have not had any serious training and/or followed with certifications. I call them la-la coaches. Professional coaching is a legitimate profession for which you have to work hard preparing yourself to be able to coach others successfully and make a difference in their lives.
Irritated about this for the zillion time, I decided to do something about it.
Getting grasp of the numbers:
As you know in the numbers lies the truth.
End of November 2017 I asked my subscribers to fill out a survey about what were the skills they thought managers, consultants and entrepreneurs needed to master. The results of the survey are spelled below. I can't but say that I am thrilled by what came up.
First, let me show you the numbers:
The total number of respondents was 112
The questions were:
Which is the most important skill a consultant should master? empathy, listening, people skills, organizational skills, other
Which is the most important skill a leader must master? Organizational skills, empathy, listening, communication skills, delegating
Which skill must a manager master? listening, communication skills, empathy, organizational skills, creative.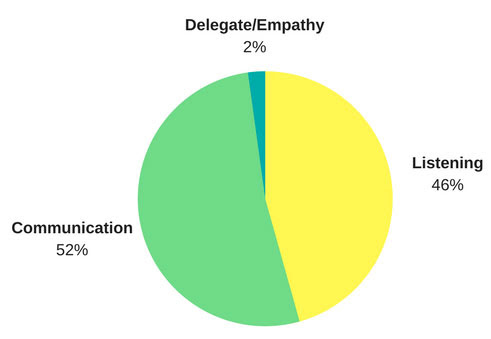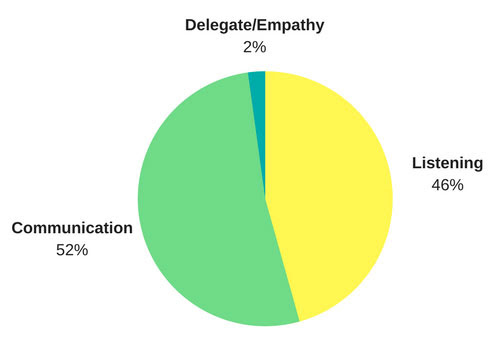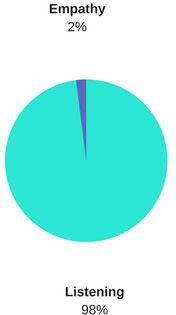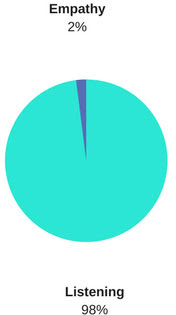 Skills Entrepreneurs Need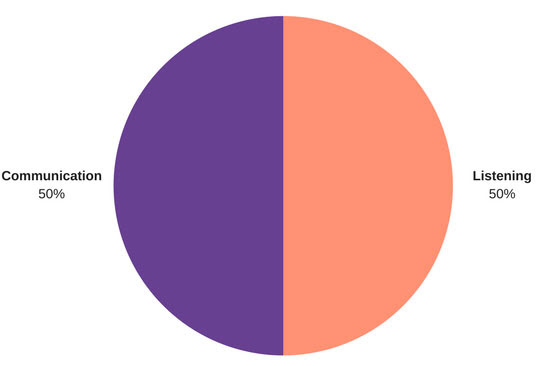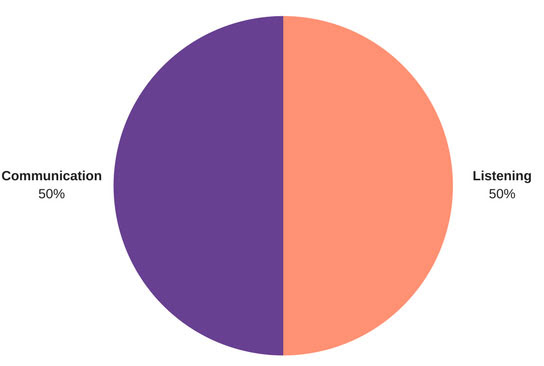 In brief: two of the skills relevant to managers, consultants and leaders are communications skills and listening.
My subscribers are not the only who see things this way. Google does as well. Have a look:
"The seven top characteristics of success at Google are all soft skills: being a good coach; communicating and listening well; possessing insights into others (including others different values and points of view); having empathy toward and being supportive of one's colleagues; being a good critical thinker and problem solver; and being able to make connections across complex ideas."
Why are these results so revealing?
Because the skills we expect managers, consultants and entrepreneurs to have are part of the core competencies of professional coaches, such as Listening and Communications Skills. Also, coaches that have followed training know the difference between sympathy and empathy.
Coaching is a hot buzzword in today's hectic business world, and looking at the results from the survey, coaching skills are fast becoming essential for any manager who wants to help develop others in the workplace.
Consultants and entrepreneurs looking to transform their business relationships to optimise productivity, profitability, loyalty and customer focus can do so by using coaching techniques.
Small, medium and large organisations benefit from this cost-effective way of developing employees, improve working relationships and make a difference in how we lead and support.
I am a professional coach and use coaching daily when relating to people, starting by creating trust, safety and presence. For me these 3 elements are the pillars to start building any kind of relationship. How do I create safety, trust and presence? By using the rest of the core coaching skills like listening, asking right and timely questions, being curious, maintain ethics and leveraging on direct communication.
Developing coaching skills will improve your results as manager, consultant and entrepreneur (more about this here). And you, the manager, consultant or entrepreneur, will witness growth in your working relationships and gain a tremendous sense of accomplishment.
Well, I do not expect less from coaching techniques, because as a professional coach, who also trains coaches, I am more than convinced of the power of coaching. What about you?
What's next?
These results prompted me to "revive" and further advance a wish I had since 2015: create a training program specially developed for consultants, managers and entrepreneurs who want to leverage on coaching skills in such a way that even though they are not coaches, they can achieve win-win by improving their communication skills and understanding how coaching skills can be applied in the different roles: consulting, managing, enterprising.
Unlock your potential
If you are a manager, consultant or entrepreneur and would like to take advantage of the power of coaching you want to get the tools & techniques so that you can be thoroughly ready to listen, encourage, and challenge others to greater achievement. How to unlock your potential?