STP Approach
Steering companies towards long term value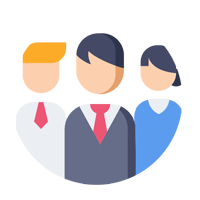 Benefits @HR level:

Better hiring decisions


Automatically addresses the well-being of all stakeholders


Significantly decreases burn-out and sick leave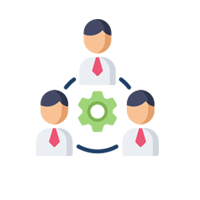 Benefits @ corporate level:

Effective cooperation between the board of directors and management.


Builds trust from investors and other stakeholders


Ensures clarity about sustainability and long-term value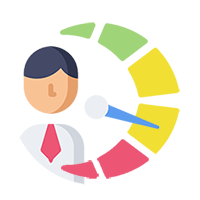 Benefits @ performance level:

Stronger and effective teams. Harmonious work environment


Elevated global status for entire company


Correlation between behaviour, expectations and long-term value
"I often think that 'millennials are hard to manage"
"How do I get my diverse team to work together?"
"How can we make a success out of the business restructuring?"
Why STP Approach©
Have you or anyone you know said something like this recently?
"I often think that 'millennials are hard to manage"
"How do I get my diverse team to work together?"
"How can we make a success out of the business restructuring?"
Why STP Approach©
Have you or anyone you know said something like this recently?
The Problem
---
Today many organisations focus on technical competencies when hiring people, whilst overlooking the importance of cultural fit and underlying behavioural competencies. Although technical capability is a prerequisite for most roles, it is ultimately values alignment that will determine a candidate's ability to contribute to your organisation and help to make it more resilient.
Whilst good processes and systems are important, they do not provide sustainable competitive advantage. Team members will only bring their hands, minds and hearts if they feel connected to the culture of an organisation.
And this is where values alignment comes into its own.
The Goal
---
Now, more than ever, your competitive advantage is rooted in an aligned culture. A shared vision to drive your company's purpose forward.
As you harness your organisational values and share them with the entire company, your organisational culture will become stronger and you will achieve results (ROI) as a business  more seamlessly.
The Solution
---
When you are considering how to create a successful corporate culture as a leader, it is crucial to remember the important role that values play, as well as their contribution to your practice as an effective leader.
Only then, can we bring different cultures together in a place that is safe and secure for everyone. A company culture is the shared company values and experiences of all of the people in that organisation. When we have good company values in place, we can build a dynamic corporate culture where everyone feels safe, valued, seen and trusted.
STP Approach©
The STP (Safety, Trust & Presence) approach© isn't about specific cultures – it is not an anthropology lesson. Instead, I teach you something which is much more powerful – how to understand the common threads that bind us all, regardless of race, religion or creed. Learn how to use this knowledge for both your own personal growth as well as the development of your organisation.
My promise to you is that within:
days you will see powerful changes, both within yourself and your organisation
days tangible changes will be embedded within your organisation.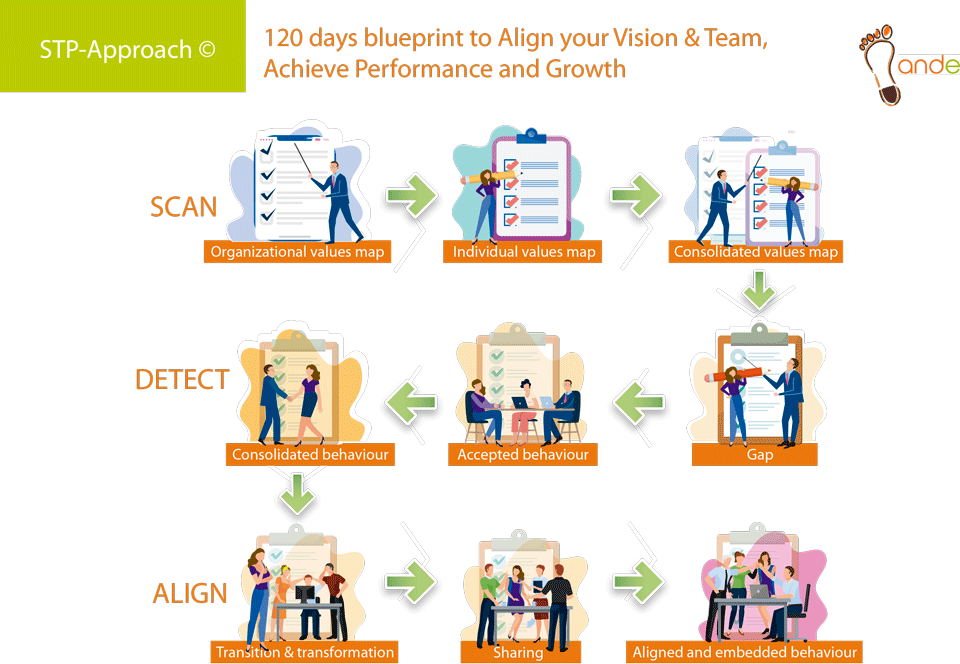 The STP Approach©: 120 days blueprint for team perfomance & growth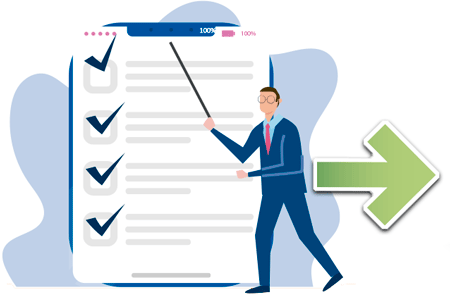 Organisation values mapped
from vague to clarity
1. Organizational Values Map
Understanding organisational values is important if stakeholders are to be a loyal and integral element of the organisational process.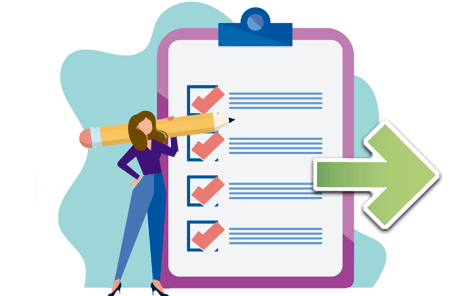 Individual values mapped
from oblivious to understanding
2. Individual Values Map
Understanding and owning ones values offers clarity and tools to make right and deliberate decision.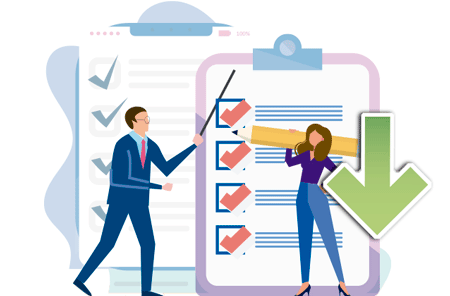 Combined values mapped
from unfamiliar to ownership
3. Consolidated Values Map
When organisations and stakeholders values are put side-by-side, understanding, flexibility, commitment, loyalty live in symbiosis.
DETECT
---
What is (not) working
---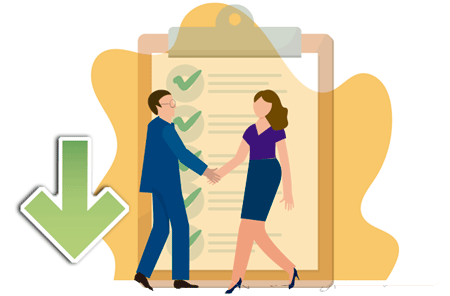 What are desired new behaviours
from indifferent to harmony
6. Consolidated behaviours
STP approach (safety, trust, presence) will ensure that it will "normal" to talk about values and create working environments that are healthy and harmonious.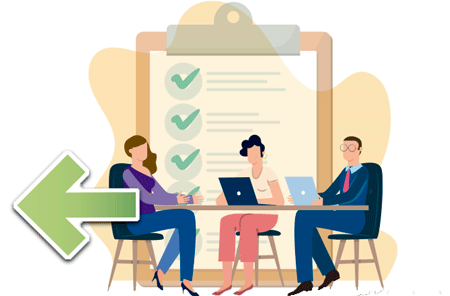 What are the discoverings towards new behaviour
from unrevealed to acceptance
5. Accepted behaviour
Communication plays an important role in creating safety, trust and presence. Acceptance for new behaviours will be based on clear and consequent communication.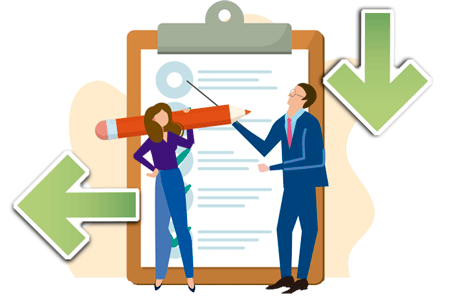 What are the discrepancies
from underneath to uncover
4. Gaps
In this phase we name the discrepancies people and organization see and together it's decided what are acceptable and not-acceptable behaviours. The new rules of the game are explained.
ALIGN
---
Accepted and embedded values and behaviours
---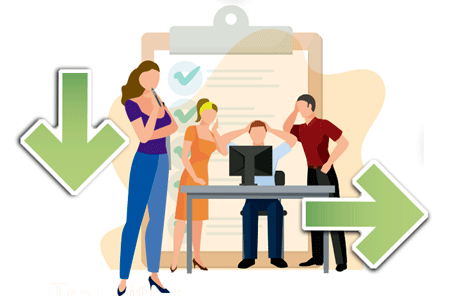 Transition (Testing phase)
from questioning to communicating
7. Transition & transformation
Values and behaviours protocol ready to be tested throughout organisation. Success measurement in place.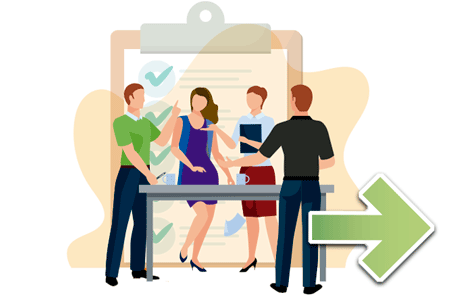 Calibrating phase
from decision to finetuning
8. Sharing
Finetune values and behaviours protocol. Prepare/finalize material such as onboarding and training guides, organisational information, communication materials and branding.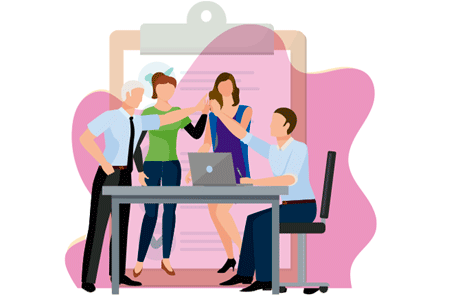 Align
from team to highly effective teams
Aligned and embedded behaviour
Share with the whole organisation and stakeholders. Train leaders, project managers and teams.
The STP Approach© will enable your team to:

Communicate effectively with anyone, regardless of their background


Reduce and avoid team conflicts


Boost productivity by helping people from different backgrounds to work together more effectively

Consider a range of viewpoints beyond their own as they develop more empathy


Defuse difficult behaviour and challenging situations successfully using neutral and non-provocative solutions

Lead and coach others more efficiently through a better understanding of universal cultural values


Promote cohesion and avoid causing cultural offence
STP Approach© for your organisation:
Objective: to understand how values affect our work environment and explore how to ensure that the values of both yourself and your employees align with your core business values.
This interactive 3½ hour workshop is designed to look at what values are. Explore how values impact others as well as the dynamics of an organisation.
By the end of the workshop you will have a powerful map of your values and understand how to both, operate and make decisions in line with them.
This workshop is ideal for teams dealing with communication, relationship and performance challenges. The creation of a values map is a powerful way to hep teams to evaluate their performance as a collective and identify areas for improvement or change as they move forward.
This workshop is an opportunity to delve into your values and their impact in greater depth. Explore what your values are and how far they align with your day-to-day life [or you could say lifestyle choices} and team.
By the end of the workshop you and your team will have a better understanding of the values that guide you as a group, as well as a clear direction for the steps that you will take to improve cohesion within your team.
After mapping individual and team values (within the context of the organisation), you and your team will learn how to create a safe and trusting environment where every member is able to express themselves and be part of a healthy team.
You will explore soft skills including: communication, cultural awareness, leadership and motivation and identify how they can be paired with team values. You will also create team agreements to set out how you plan to continue to learn and grow together. 
A comprehensive range of practical activities to improve relationships and results across your team.
This broad programme is designed to map the full spectrum of values, goals and expectations across an organization and its stakeholders.
By the end of the programme you will have created a strategy to align performance, growth and cohesive leadership throughout the business. The programme begins with a one-day workshop to explore your values, goals and desired results, using scanning and detection. Once complete, you will begin to construct the steps needed to bring together: expected results, resources, values and cultural organisation.
This is a personalised programme involving a variety of workshops and team meetings spread across a period of 3 months.
The aim of the project is to scan, detect and align the values of your: organisation, team-culture and individual practice and expectations.
During the programme, you will construct working agreements and a learning process to create a more harmonious and effective working environment with clear rules, goals and expectations.
You will also identify a range of related soft skills which your team will embed consistently throughout the team/organisation..
A complete programme of transformative learning and actions to align the company vision with your team/and organisation to seamlessly  increase performance and growth, whilst delivering a higher ROI.
About Edmée Schalkx
I have a BA and a Masters in cultural and apply anthropology as well as I am a Professional Certified Coach with over 15 years experience in delivering coaching and training to organisations and leaders all over the globe including, Latin America, Asia and Europe.
I work with organisations around the world to create alignment between employees, managers, customers, investors, and suppliers. Through my programs and support, I help leaders and organisations to create a framework for action to ensure that your business is geared towards long-term value.
I am also available to visit you or your company to deliver bespoke in-house training or consultancy. I invite you to contact me to see how the STP Approach© may help your organization achieve better results.
I look forward to working with you.
Edmée